Heiner Wemhöner becomes 70 years old
The entrepreneur, art lover and patron Heiner Wemhöner becomes 70 years old this August 2020.
Heiner Wemhöner is 70 years old and life in Herford is never boring. At present, the 70-year-old is intensively involved in the fate of the company. However, the Wemhöner Foundation, which has its main focus on the cultural sector, is also important to him. Its flagship is the Marta Prize, which this year is awarded to Brigitte Waldach.
He celebrates with his family. Originally a big celebration was planned, but with Covid-19 everything changed.
The company was founded in 1925 as a handicraft business - and Heiner Wemhöner, who embodies the third generation, attaches great importance to the family business. Thus, an anvil, which was utilised by his grandfather, is located in the entrance area of the company on Planckstraße.
The Herford plant currently employs 320 people, in Changzhou, China, 170. In order to expand the product range, a second plant will be completed this month - for the construction of printing and painting plants. The official inauguration is planned for the spring: "Hopefully, when travel is easier again."

IT MAY INTEREST YOU
Download the VETAS Magazine in PDF
January Magazine Nº462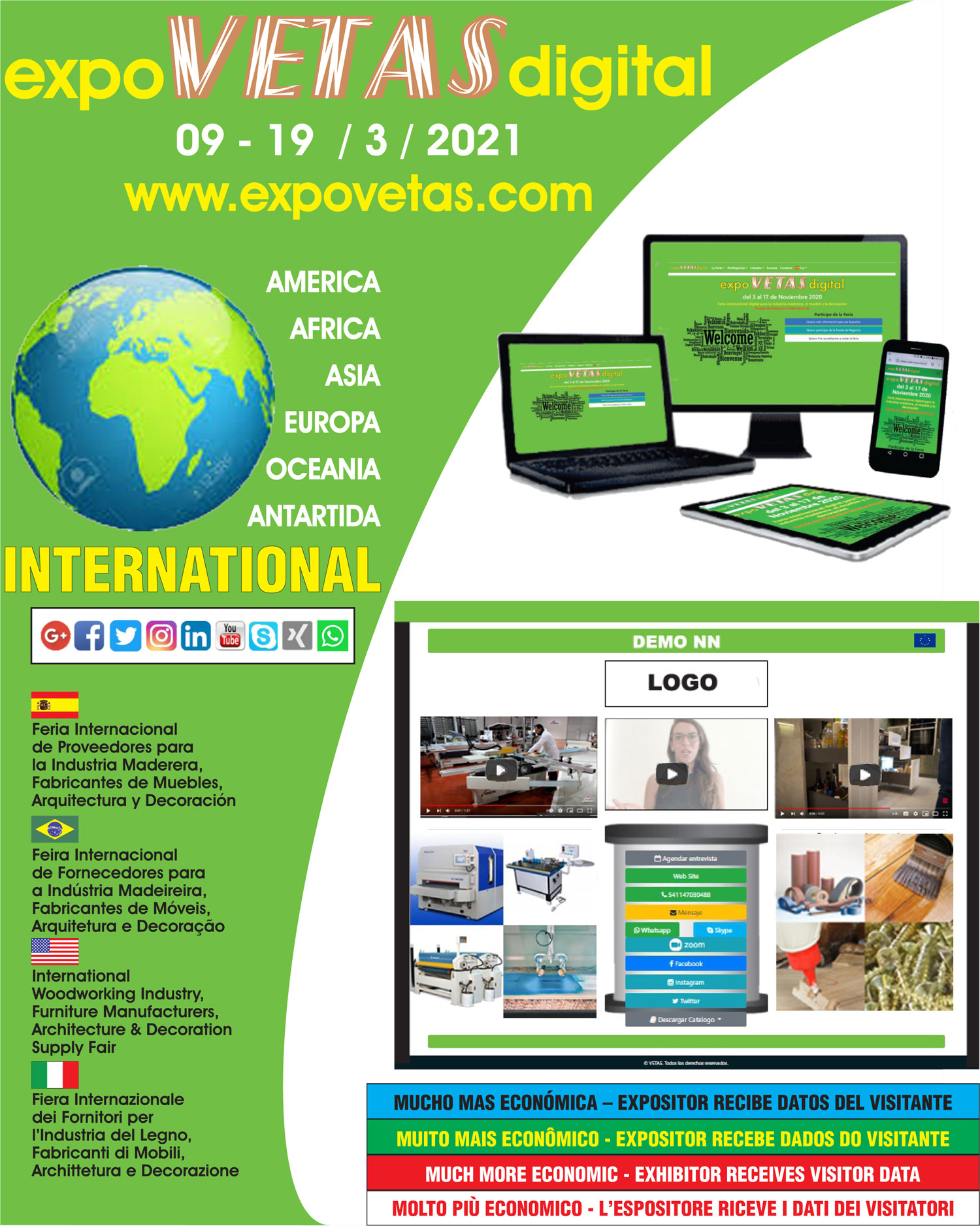 expoVETASdigital 2021, March 9-19
International digital exhibition for the Woodworking and Furniture industries, and Design
Yellow pine wood
The abundance of pine wood is due in large part to the number of pine species that exist. In this article, we will learn about the characteristics, properties and uses of yellow pine wood, a species native to the southwestern United States.